Tech Security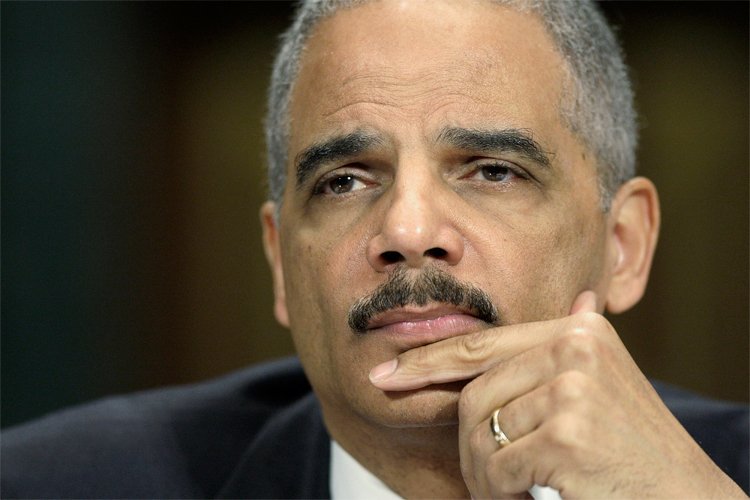 Microsoft is hiring former Obama administration Chief law officer Eric Holder to provide legal window dressing for their AnyVision innovation, which the business states abide by the ethical concepts stated throughout the facial acknowledgment company's Series A.
Olivia Solon at NBC News reports that AnyVision's innovation has actually powered a secret military security job that has actually been keeping an eye on Palestinians in the West Bank.
Eric Holder will provide his name and reliability to this apparent abuse of human rights.
From Olivia Solon's reporting for NBC News:
Microsoft's venture capital arm, M12, bought AnyVision as part of a $74 million Series A funding round in June. Under the regards to the deal, Microsoft stated that AnyVision needs to adhere to its six ethical concepts to guide its facial acknowledgment work: fairness, openness, responsibility, nondiscrimination, notice and consent, and legal surveillance.

The last concept states, "We will promote for safeguards for individuals's democratic liberties in police security scenarios and will not release facial acknowledgment technology in circumstances that our company believe will put these freedoms at risk."

AnyVision, headquartered in Israel, offers an "innovative tactical security" software system, Better Tomorrow. It lets customers recognize individuals and items in any live video camera feed, such as a security cam or smart device, and then track targets as they move between different feeds.
Axios rounds it up like this:
AnyVision's "advanced tactical surveillance" software application powered a job that discreetly kept an eye on Palestinians in the West Bank, for which the company won an Israeli defense reward in 2018, per NBC. Human rights activists have rallied versus the company for that project.

What they're stating: "AnyVision's facial acknowledgment innovation is not being utilized for monitoring in the West Bank or the Gaza Strip, and AnyVision would not allow its innovation to be utilized for that purpose," the business told NBC News in October.
Today Microsoft told me it has worked with former AG Eric Holder to examine facial acknowledgment business AnyVision to inspect its technology is only being utilized in manner ins which adhere to Microsoft's ethical principles https://t.co/SwNhBwX7lM

— Olivia Solon (@oliviasolon) November 15, 2019
[via techmeme.com]