Food drink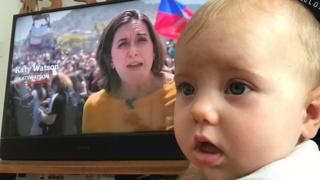 There's one word to sum up my month at work after maternity leave – intense.
I brought to life my little girl, Isadora, in May and then chose to return in October to cover what was anticipated to be an intriguing time on my patch.
Governmental elections in Bolivia and Argentina, demonstrations across the area and the story of Amazon damage as well as controversies over Jair Bolsonaro's management in Brazil.
I was excited about my return and my partner was preparing to start daddy task with five months of shared parenting leave.
There was one drawback. I might be back at work however Isadora's primary food supply was still me – and that made my job a bit more extreme to state the least.
When I had my first infant three years ago, I fed him for as long as I could. 8 months in all. However then I got sent out to Venezuela for two weeks. When I returned, he looked at me – and my boobs – quizzically as if to say, thanks however no thanks, I'll stay with a bottle from now on.
I was a bit sad however I figured hey, he enjoys and the bonus was I was no longer drawn in two directions. And I discovered pumping awkward. There aren't lots of young mums doing my job and I think I didn't wish to make life challenging for me or my team as I tried to get back to work. Fed is best (instead of breast is best) after all, so I stopped pumping and we switched to formula.
This time though, I am determined to keep going as long as possible. I adore breastfeeding and after I return from an extended period away, there's nothing much better than reconnecting over a feed and sensation that nearness.
So I prepared ahead. I began stashing away milk within a month of providing birth which implied I began back from maternity entrust 16 days' supply in case I needed to travel.
And sure enough, 2 days in, I flew to Bolivia to cover the elections. While my child beverages what's saved in the freezer, I have to pump to renew the supplies. And it's a lot! Every 3 hours to maintain my supply. I do not have an office job where I can plug a pump in and sit at a desk.
So I realised that if I didn't do it in public, I wasn't going to keep it up for long. Plus, I refuse to invest half an hour every three hours sitting in a filthy public toilet. This is my infant's food I am producing after all.
So I have actually made some excellent discoveries of late – first, that my Argentine poncho doubles as an awesome pumping cover. Second, that an aircraft engine supplies exceptional white noise which enables me to pump away rather gladly without anybody hearing the pump's mechanical purr.
And I have actually likewise discovered that I require to declare breast milk to customizeds because it's technically considered an animal product – Chilean authorities got rather cross when I nearly smuggled my liquid gold through without telling them.
Things didn't get off to a great start though when I landed in La Paz to cover the elections. Within a few hours of getting here, I was bed-ridden with the most dreadful elevation illness. I believe the low-point was when I was dropped next to the toilet being sick, while connected to my breast pump, all in the name of keeping up my supply for my child!
So what to do with all the milk I'm producing? Pumping 30 oz a day, storage becomes a problem. So it typically begins with a minibar (relocation over fizzy drinks and chocolate to get you through those late edits, this fridge has lots of milk now) and then I befriend the reception and chefs to keep the overflow and freeze the ice loads in the hotel cooking area. Some look a bit queasy, but up until now I have actually discovered everybody on my journeys to be practical.
My team, too, no longer bats an eyelid when I don my poncho and pump in the cars and truck or at a restaurant – or even, as I did the other day, in a toilet at the presidential palace as I was preparing to interview Chile's leader Sebastián Piñera.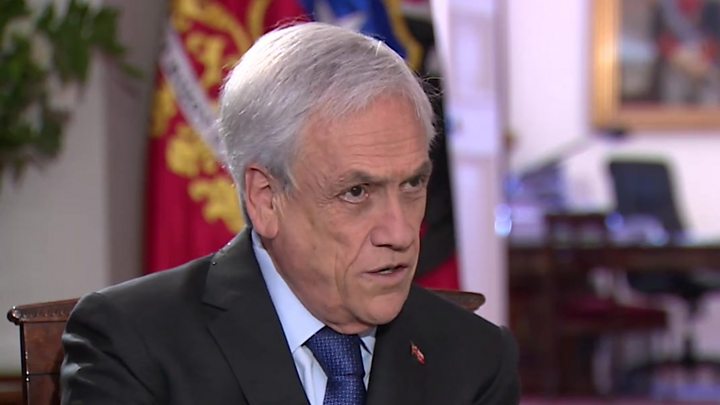 There is often no choice when you're filing pieces with little time to spare. However I likewise feel strongly about normalising something that's natural. If you can feed your infant in public, you should have the ability to pump too if you're far from your baby.
From covering protests to speaking with presidents, it's not always simple to stay with my timetable of pumping every three hours. But I have regular alarms on my phone telling me "pump" – they act as guilt-trips. Miss too lots of and my supply might decrease. Quite apart from the reality your body cries out for relief if you aren't doing it regularly. However there have actually been a few times when that alarm has gone off as I was about to do an interview. My group now scream "PUMP! whenever they hear it.
The mix of late edits and setting alarms to get up in the middle of the night to pump can be brutal. And as the saying goes, it takes a village to raise a kid – my colleagues, hotel staff and airport authorities have all been fantastic.
As has my partner, who at one point brought the whole family to the airport as I changed planes – landing from one journey and within two hours flying off to another.
All for the sake of one feed with my child, and to offload 28 bags of milk to get them to a freezer back home, leaving me to get on the aircraft to my next release, pump in hand.